Agnes Riley Gardens faces an uncertain future.
Lambeth has had funding cuts of 50% and more are likely in future.
Get involved and support our park.
It's time to WASSAIL!
Happy New Year!
We are at the garden every Sunday 11-1pm, even through the winter. It will soon be time to start planting seeds.
We also have plans for some Saturday sessions, starting with Saturday 13th Jan when we will be pruning the apple trees and some of the bushes in the garden. There will be a pruning workshop between 1pm and 2.30pm in the garden and the orchard outside the garden, followed by Wassailing at 3pm with the Balham Ukeleles.
What is Wassailing I hear you say? It is a chance to drink to the health of the apple trees and ward off evil spirits. We will be reviving traditional songs and old customs.
Come along to find out more – it won't last long – all over by 4pm!
Please bring friends and family.
Food Growing in the park
We want to run food growing workshops in the park for local people, young and old, making great use of the polytunnel, the existing raised beds and also the covered growing spaces in the park.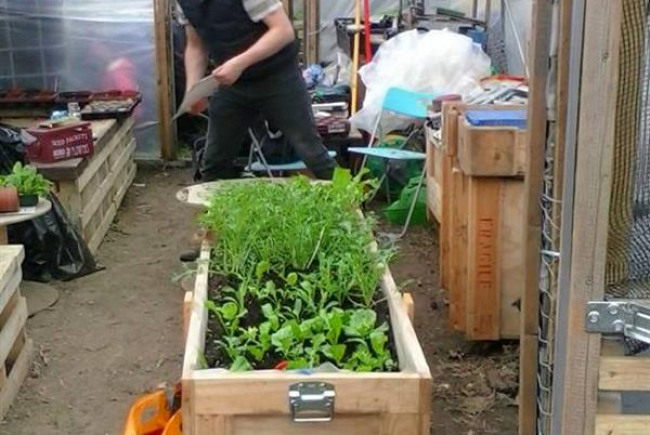 The park is located next to a number of large social housing estates. Clapham Park Estate, just over the road, is being redeveloped and large numbers of people will be moving into the area. There are three primary schools in the immediate area, plus a new secondary school soon to be developed. We already have some very committed volunteers giving their time to gardening in the park and they have told us they would like some support to run weekly gardening sessions which can help people grow some of their own food. We also want to help children better understand where their food comes from.
What we'll deliver:
We will run regular gardening sessions for a year
We will plant and harvest crops from our community garden
We will educate children about where food comes from and about the benefits of healthy eating
Why it's a great idea:
This is a great idea because it promotes healthy eating and environmental sustainability. Regular gardening sessions are also a fantastic way for people to come together informally and work together. This helps develop friendships and promotes understanding between people from different backgrounds – it reduces social isolation.
Steps to get it done:
Run 5 workshops for local people
Grown enough produce to create a community meal in the park
Grown enough produce to have a plant sale
What we need, is for you to pledge to support the project; find out more details at https://www.spacehive.com/food-growing-in-the-park and encourage your friends and neighbours to support this project.